If you would like your team to feature, please get in touch. We would love to hear from a variety of teams, new and old, good and bad!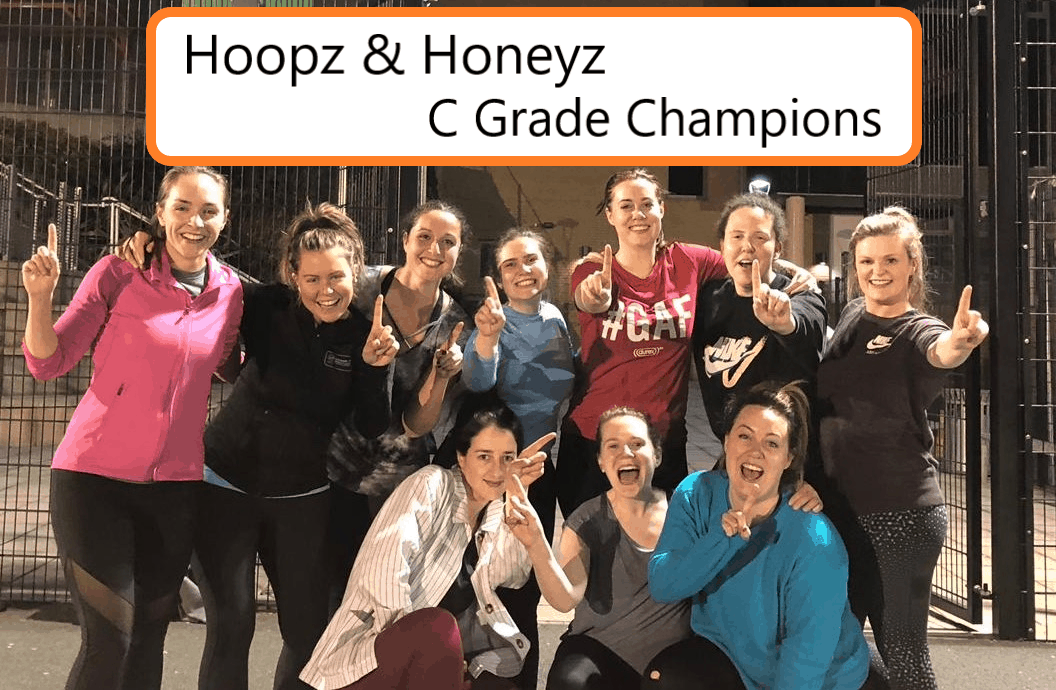 During the Covid-19 outbreak, we want to keep in touch with our teams, and get to know them even better whilst we're off the court.
Here's our second episode,  Hoopz & Honeyz who play with us on a Monday in Angel and have been playing with playnetball nearly as long as our first "lockdown get to know the team" Groovers.
In the underdog story come good, we see Hoopz & Honeyz in the heady B league these days celebrating their promotion singing their hearts out karaoke style whilst sipping Long Island Iced Teas. Hoopz & Honeyz have style!
How did the team get together, and how do you all know each other?
A version of the team started a long while ago as the Ligers but now we're a mix of friends who know each other through school, work or uni. At the centre of us all is a set of identical twins (shout out to The Thompson's) who seem to have a connection to us all!
How long have you been playing with Playnetball.com?
Without doing a proper look through old emails…2014 (we think).

Playnetball have checked back our Players Corner records and can confirm that London Ligers (now Hoopz & Honeyz) have been with us since 2010
Do you have a favourite umpire, or site manager and if so, why?
There's an Aussie umpire who we really love (not sure of his name – soz) but he gives super helpful team advice at half time and has been known to compliment defenders for having a "good lean" which goes a long way when they're used to being told off for distance!

Playnetball have confirmed that the super duper umpire complimenting Hoopz & Honeyz on their "good lean" is in fact Jesse, you old charmer!
Best highlight for the team?
Winning our C grade season last year, getting promoted up to B grade and then staying up! We were nervous that we wouldn't be able to do it.
Do you have a particularly funny/ interesting fact or story about Hoopz & Honeyz?
We have our own Instagram account (@hoopznhoneyz) where our followers recently helped us by voting on our new team logo! Give us a follow.
Top recommendation in London (apart from Playnetball.com obviously!)
Tayyabs – one of London's best curry houses.
Describe your team as a drink…
A Long Island Iced Tea – we're a mix of everything and you're not sure if it's going to work out, but boy does it!
If your team was a film, which film would it be?
Dodgeball – true underdog story.
When you're not playing netball together, what do you do?
We've been known to frequent Rowan's in Finsbury Park for some bowling followed by some serious karaoke.