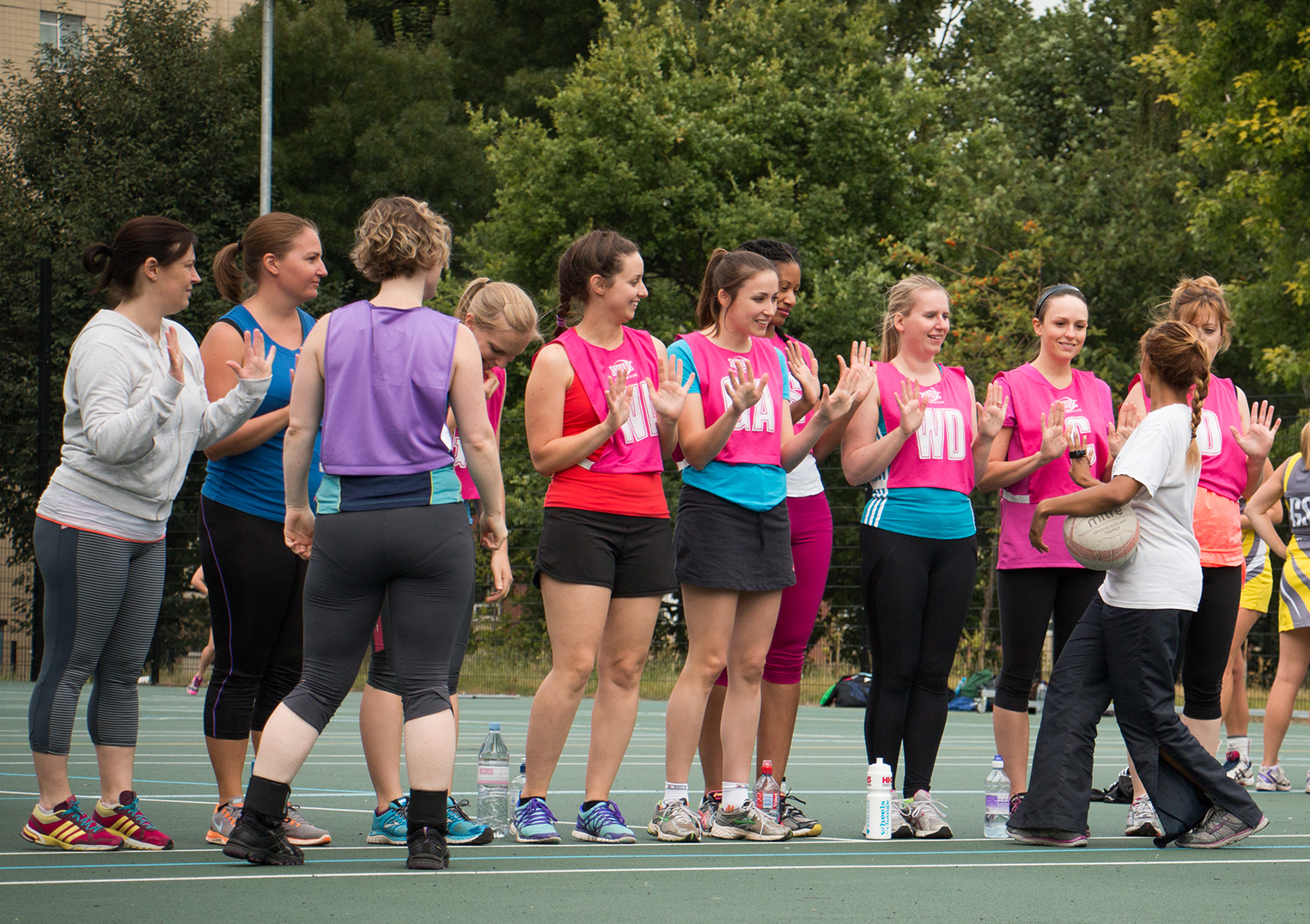 Umpire1
Amazing, accessible and secure location with indoor and all-weather outdoor courts.
Umpire2
Sarah, Tequilla Mockingbirds
"Thanks for providing a regular night out every week to participate in something I love!"
Rules of Netball
The following is an overview of the rules of the game of netball as outlined in the Official Netball Rules, published by the International Federation of Netball Associations (IFNA).
It's not possible to include all the rules of the game in this section. There are so many that every netball player learns a new rule every once in a while, no matter how long they've been playing! The aim is to provide you with a basic understanding of the rules to be able to play the game safely and enjoyably. Please use this section as a reference to answer any questions you may have about umpiring decisions. If you're still not sure, please ask!
Copies of the rule book can be obtained from England Netball.
Throw in
Anne Studley
2015-04-16T10:25:56+01:00
A throw in is taken from the point where the ball went off the court. It is out of court when it contacts anything outside of the court area (except the goalpost).
When taking a throw in, a player places their foot up to, but not touching, the sideline or baseline of the court. The lines are part of the court. If any part of your foot is touching the line, or you step onto the court in the process of taking the throw in, this is deemed to be a foul throw. This includes walking on the court to pass the ball to another player if you decide that they should take the throw in. In this instance, you should leave the ball on the floor outside the court for the player to then pick up.
You have 3 seconds from when you take up your position at the side of the court in which to throw the ball. You must also wait until all players are back on the court before taking the throw in. A player must not step behind any offside area whilst still in possession of the ball.
If any of the above occurs, the opposing team will be awarded a throw in.