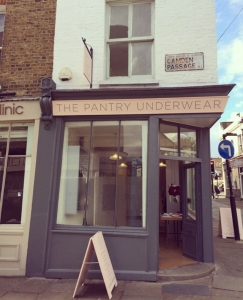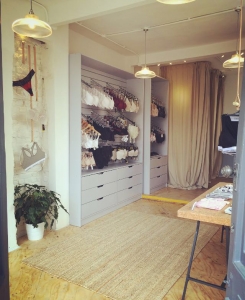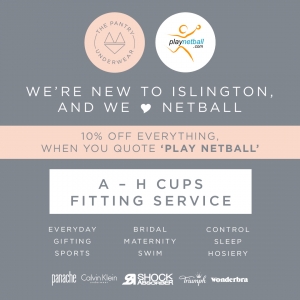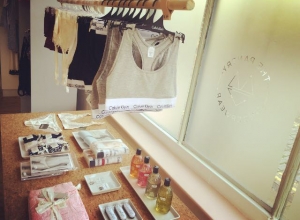 We love our Playnetball community and it's great when we hear from players when they're doing something big and exciting. When Elly from Monday Fun (Highbury Monday league) got in touch to tell us that she'd recently launched a new underwear shop in Islington and how it would better the lives our our Playnetballers we had to share the word! 
1) Why did you decide to launch The Pantry Underwear?
I was working long hours for Ministry of Sound in international marketing and this got me thinking about where I was headed career-wise. In January, I wandered past a vacant shop on Upper Street and thought it would make a good underwear shop. That passing thought lingered and I looked into the possibility of renting it. The specific unit even operated as an underwear shop for 50 years previously, as I was informed by the landlord.
More importantly, I started to examine the 'local' availability of underwear across a broad size range and various reputable as well as up and coming brands, but at a reasonable price point. I realised this only really existed via department stores, which many concentrated community areas do not have. I set out to find a unit within my budget, and landed on a corner along Camden Passage in August. You can visit the shop at 27 Camden Passage, Islington.
2) What's unique about your shop?
The Pantry Underwear offers great value and a range of brands in virtually all sizes. The dedicated service element combined with the product proposition is not readily found on a smaller local high street.
We offer an experienced fitting service, as well as bridal appointments and 'pant parties' to celebrate any occasion [or just for fun]. Invite 5+ people to receive blanket discount and free fizz for a couple of hours after closing.
3) What netball products do you stock?
We stock the Shock Absorber Active Multi-Sports bra in hot pink and up to a HH cup! This can be ordered in other colours, and we have access to the rest of the range by the brand. In addition, we stock cup sized swimwear for those who keep in shape that way!
4) Why should Playnetball members shop at The Pantry Underwear?
The Pantry Underwear is designed to be the one-stop for every woman. Not only do we stock a range of quality everyday bras at reasonable prices, we aim to diversify the selection with modern non-wired styles, attractive nursing bras, lounge wear and so on.
Playnetball members also get a 10% discount on everything in store!
5) When is your shop open and can customers purchase products online?
We're open everyday. Our website does not facilitate purchases online, but customers are able to get in touch with us and order the brands and collections in store [90% of the products come in more than one additional colour/pattern].
Every bra fits differently, so we would always encourage customers to try it on. It takes 5-10 working days to order a bra into store, and this service is free of charge.
Thanks to Elly for offering a discount to our netball members and good luck to her on her new business venture! We hope lots of our players can take advantage of this great offer and treat themselves  – it is coming up to Christmas after all and who doesn't need a new bra! 
You can visit The Pantry Underwear website here and follow on Instagram and Facebook: @ThePantryUnderwear.