In January we donated £500 to The Farakunku Foundation which supports children in The Gambia. The money was raised through the sale of entry and raffle tickets at the Playnetball New Year party. Alex from The Farakunku Foundation has kindly sent us an update about how the money has been used and we wanted to share this news with you.
They split their donations between Child Sponsorship, Tujering Nursey and a small amount of management costs. It's free to attend many schools in The Gambia but students still have to buy books, stationary and uniform. 
The Farakunku Foundation have recently taken their sponsorship programme up to 88 children. The older young people who are sponsored would have missed school when they were younger as their families couldn't afford for them to go, so will be in classes with peers much younger than them.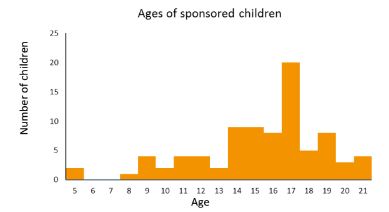 Binta is twelve and has been sponsored for the last two years. Her father is a tailor who works on a treadle sewing machine in his compound and produces many of the school uniforms that the children wear. Binta excels in science and would like to put her education to good use and become a nurse.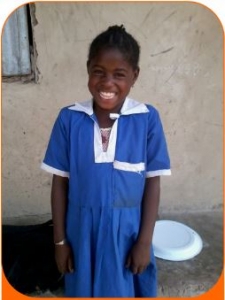 Previously, many children would go without a meal during the day, compromising their learning. There are 250 pupils at the Tujering Nursery School and last year The Farakunku Foundation made sure that every child had a meal during the school day. These lunches have transformed their lives. They are now much happier in class and attendance has gone up. It is also a chance to learn about hygiene; washing their hands before a meal.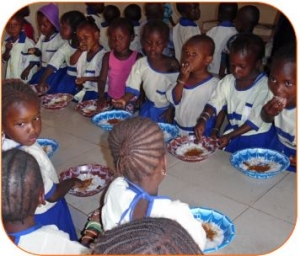 Thank you to everyone who came to the New Year party and bought raffle tickets to enable us to donate this money towards this charity. You can read more about The Farakunku Foundation on their website.