We have a league for everyone at Playnetball. Whether you've never played before, need a few reminders or are ready to jump straight in we can help you find a team and league that's right for you. 
Beginners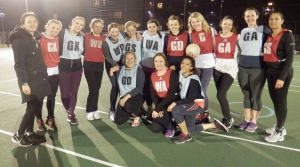 Never played before or haven't played in a long time? No worries – we run Back to Netball courses that will teach or re-teach you the rules of the game. Over 8 weeks we'll get you confident with the basics such as positions, footwork and passing and eventually develop in learning some tactics. In each session there will be a fun warm up, a few activities that will help improve your skills and then a short, friendly match. Find out more information here. 
Recreational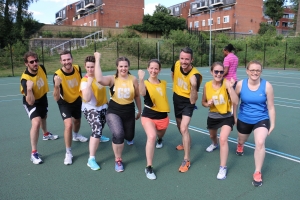 If you're already confident on the rules, want to play matches in a league and enjoy the social side of netball then our recreational level is for you. We have Ladies C and Mixed C leagues that you can join in both our locations. C grade is our lowest level of netball although this doesn't mean easy. This is for players who are returning to netball after a break, new players with a little experience picking up the game or players who just want a bit of a run around without it being too competitive. 
Intermediate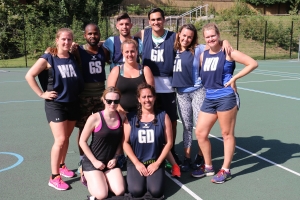 Our intermediate (B grade) leagues are for players who are fairly fit and have played a good amount of netball previously. If you're looking for a bit more competition this is the right league for you. By joining a league at this standard you'll be able to play strategically as a team and work with your team mates to improve. We have leagues in North London on Monday – Thursday nights. 
Competitive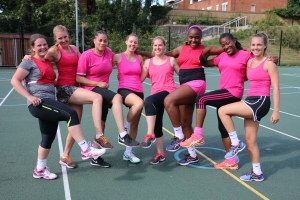 Our A grade leagues are suited for fit and experienced players who have a clear and logical understanding of team tactics and strategy. As far as social netball goes we aim to provide the most competitive mixed and ladies leagues in London. If you're looking for a challenge but also to socialise this is the grade for you. 
Tournaments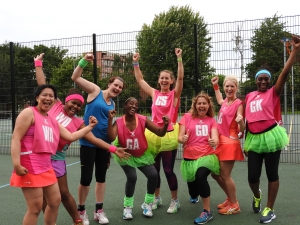 If you work evenings or crazy hours and can't commit to a weekly team, then signing up for one of our summer tournaments is a great way to get some netball in your life! Our tournament dates this year are the 3rd June, 8th July and 5th August. You can enter as an individual or team. Find out more information here. 
A lot of our teams join as work colleagues and often the company are happy to pay for season fees so talk to the right people and see what you can make happen.
If you're interested in joining a league, either as an individual, group of players, or full team get in touch: interest@playnetball.com, call 0207 060 4867 or fill out our registration form.