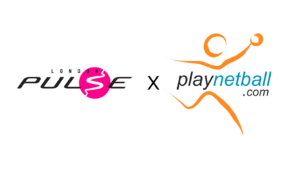 London Pulse & Playnetball.com Social – Registration
Friday 17th February 2023 – 6:30pm
On Friday 17th February we're heading to the Copper Box to support our faves – London Pulse – as they take on Team Bath in their first home match of the 2023 Netball Super League. London Pulse are offering a fantastic discount of £6 per ticket to all of our playnetballers, so we thought "why not hold our first social of the year?!" We'll have our own exclusive playnetball seating area in the Arena, so there's plenty of space to get your whole team involved.
The fun doesn't stop at the Copper Box… after the match we'll be heading to Hackney Bridge Kitchens (just 30 metres away) for some post match food & drinks. If it's good enough for the players, it's good enough for us! Remember to keep hold of your match ticket to get 10% off food & drink – even more of a reason to stick around!
Whether you're new to us, or a seasoned playnetballer, we'd love to hang out and spend some quality time with you off of the court. Grab your ticket below and come join us!
All the info you need:
Location – The Copper Box Arena, Queen Elizabeth Olympic Park, London E20 3HB
Time – Doors open 6:30pm, first centre pass 7:30pm, Hackney Bridge Kitchens 9:30pm until late…
Cost – £14 (+£1.60 booking fee) per ticket
Register & Pay:
Follow the payment link to purchase your tickets. If you would like to purchase more than one ticket, you can amend the quantity at the checkout stage.
We will be given the tickets in bulk from London Pulse, and will distribute these after the final booking has been made.
If you have any questions about your booking please email Alex on interest@playnetball.com