Ladies Recreational League in Dulwich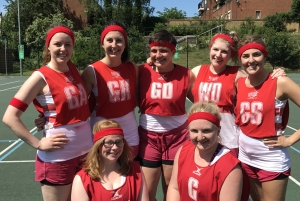 New Season Information:
This league is for players who are returning to netball after a break, new players with a little experience or players that want a bit of a run around without it being too competitive. 
The 12 week season will start on Tuesday 7th August and matches will be played between 7-9pm. 
There are 6 teams in the league. All teams will play each other twice and then there is a semi final and grand final week which all teams play in. 
The cost, per team, is £672. If you join as an individual, you can be placed in a team of 9 and the cost is £75 per person.
The location is JAGS Sports Club, Red Post Hill, SE24 9JN. 
To register your interest please contact us or email Kerry at interest@playnetball.com or call 07895 790025.