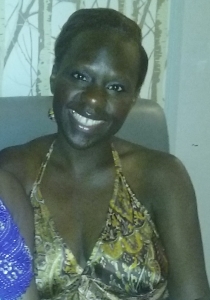 Temi is a B award umpire who umpires for us on Wednesdays and Thursdays in Angel. Get to know Temi in her interview below. 
How did you get into umpiring?
I needed to help out my club with umpiring and wanted to know more about the game.
Do you play netball as well as umpire?
Yes, even both on the same day….yikes!
Do you play or umpire any other sports?
No, faithful to netball!
Have you always lived in London?
Yes, born and bread,………."I love London town"
Where's a place that you would recommend visiting in London? A bar, restaurant, park etc.
Bar – Lucky Voice in Highbury, I get to believe all those days practising in front of the mirror has paid off and I sound just like Whitney.
Restaurant – When it used to be called Meat & Wine co in Shepherds bush Whitecity (nuff said).
Park – Holland park, it's close and has beautiful gardens and I get to see and dream of the houses there that should be mine……..just 300 more yrs of saving.
What's your favourite netball position and why?
GA – you get to move around 2 thirds of the court plus work your magic in the circle and shot for goal.
I play GD, same thing except the feeling is from stealing the ball on intercepts and shutting down the GA & GS from shooting.
Wise words that you always live by:
Except the things you can not change,
Have the courage to change the things you can and
Have the wisdom to know the difference
When you're not working, what do you get up to?
Netball for my club, there are always things to do.
Thanks to Temi for sharing a bit of her life with us. You can read more umpire interviews here.